1-on-1 Online Sessions
Here at Tell Me in Spanish, our online Spanish 1 tutoring sessions are designed for Spanish beginners. The goal of these online classes is to provide the new learner with a general introduction to the Spanish language.
Although we'll help you develop your speaking, listening, writing, and reading skills, our Spanish 1 tutoring has the objective to give you the grammar and vocabulary tools to carry on simple conversations.
As a Spanish teacher, I know first-hand that all Spanish beginners are very interested in seeing results as fast as possible. In other words, they want to be able to communicate effectively with other Spanish speakers. That's why in these basic Spanish tutoring lessons, you'll learn functional vocabulary applicable to everyday life, so you'll be able to apply this new knowledge immediately.
Additionally, our Spanish 1 tutoring will also give you the tools to develop your primer foundations for listening, readings, and writing skills, which are fundamental to become fluent in Spanish.
Things you'll learn in Spanish 1 Tutoring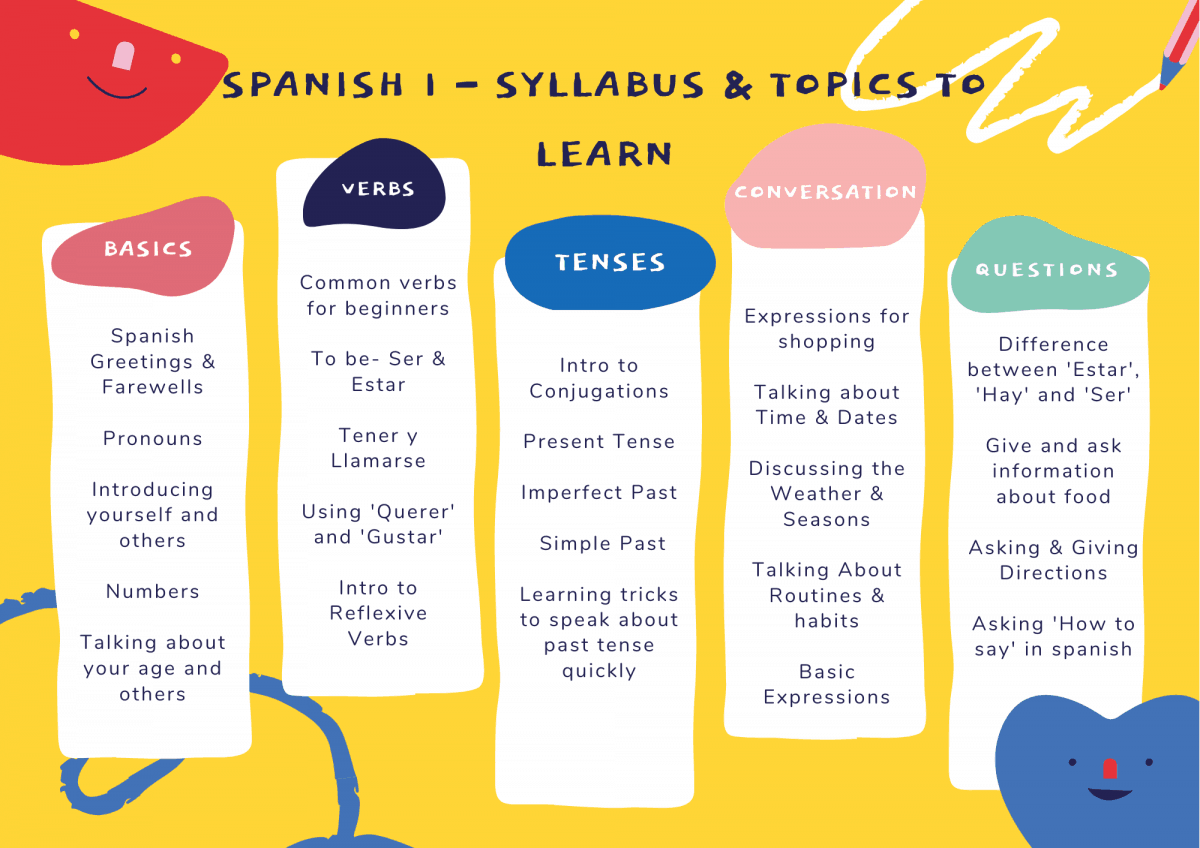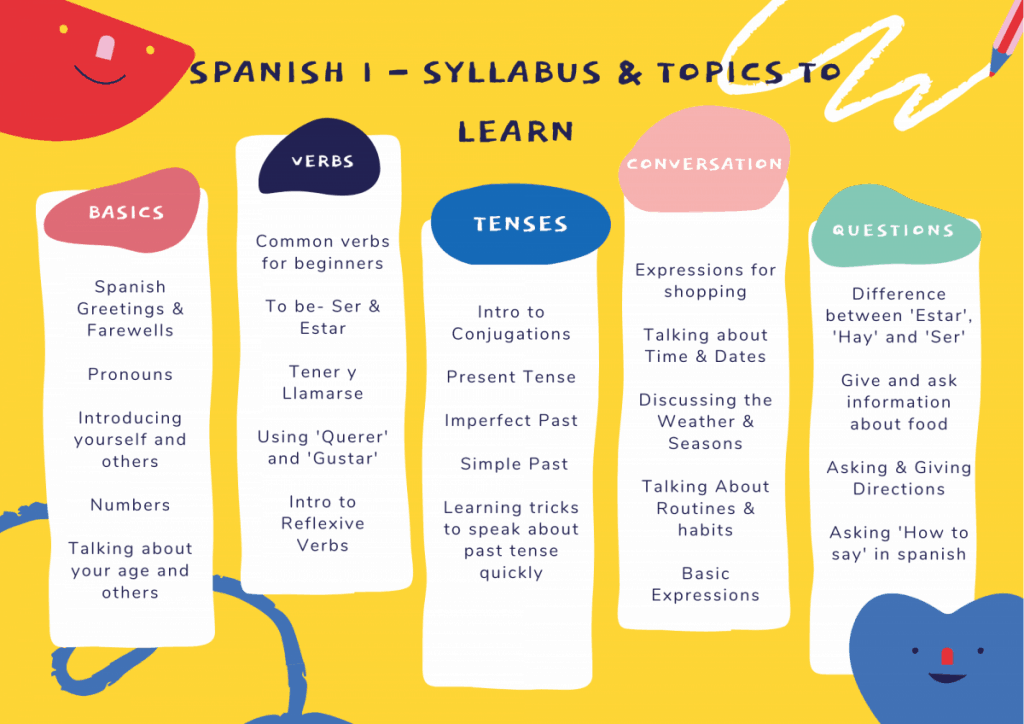 Our tutoring sessions for beginners have the laser-focused goal of helping you communicate as fast as possible. In order to do that, you'll need to learn some of the essential building blocks in grammar topics and vocabulary. Here are some of the topics that we will cover with you during our online Spanish tutoring lessons:
Spanish greetings & farewells
Verb Ser, Tener, Llamarse
Spanish Pronouns
Introducing yourself and others
Talking about your age: Spanish numbers
Spanish conjugations in the present tense
Telling the time and date: Spanish days of the week
Talking about the weather and seasons
Using the verb 'Querer' in Spanish
Talking about likes and dislikes: verb 'Gustar' and similars
Spanish past: imperfect and simple past
Expressions to shop in Spanish
Talking about location with the verb 'Estar'
Difference between 'Hay', 'Ser' and 'Estar'
Reflexive verbs
Talking about routines and frequency
Give and information about your food
Ask and give directions
Common Spanish verbs for beginners
Spanish cognates
Basic temporary expressions
How Online Spanish 1 Tutoring Works
Where Lessons Take Place
Spanish online tutoring for beginners consists of one-on-one sessions over Skype, Facebook messenger call, WhatsApp, Zoom, or Google Hangouts. In these basic Spanish lessons, the purpose is to help new learners get familiar with Spanish.
Start Having Conversations
Even though this may be your first time practicing Spanish, in our Spanish 1 tutoring, you'll be able to start having simple conversations that you can apply in real-life situations. Although you'll learn grammar rules and tenses, our Spanish tutoring for beginners is very practical, and you'll apply this knowledge into exercises and chats with your tutor.
Lesson Durations
Depending on the student's choice, the tutoring sessions may range from 30 minutes to 1 hour. During this time, I'll teach you only the basics grammar elements that you need and easy vocabulary that you can start using right away.
Homework & Practicing Between Lessons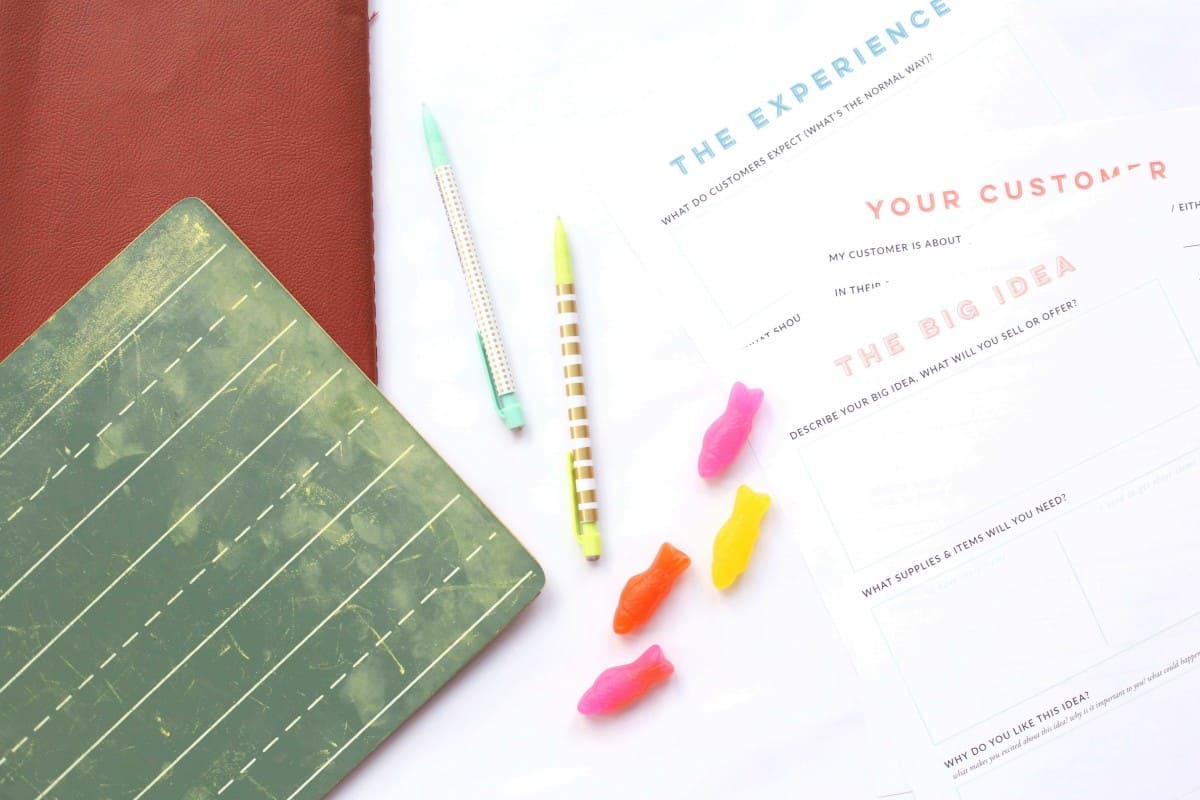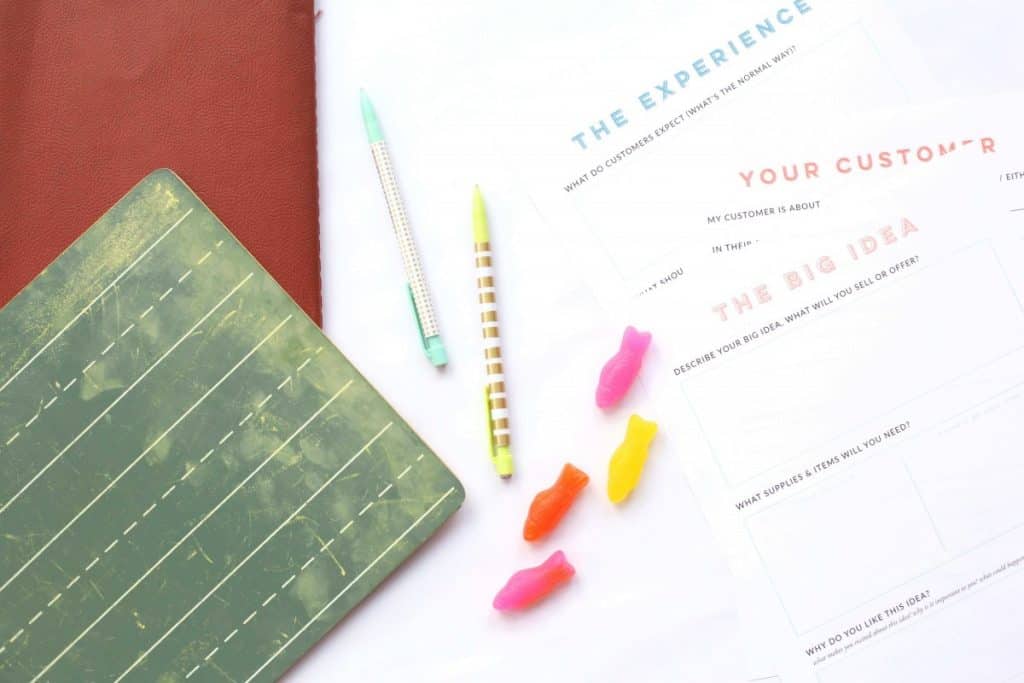 At the end of each session, I'll provide you with some homework assignments. Don't worry! They will be super easy to do, and they're meant to help you reinforce the concepts that we discussed in our Spanish online class. This way, the next time you schedule a tutoring session, the information that you learned will be fresh on your head, and we can keep moving forward.
I have a lot of experience with Spanish for beginners, and, as a result, I know that in the first sessions, we'll need to speak a little bit of English, so everything is crystal clear. However, I encourage you to practice your Spanish with me as much as possible! Remember that the main objective of these online Spanish lessons is to help you speak and understand Spanish!
FAQs
When will I be able to start speaking Spanish?
Immediately. As a Spanish teacher, I know that it's very likely that your goal is to communicate effectively in Spanish. Therefore, my Spanish tutoring sessions have the goal of helping you start having conversations in Spanish right away.
Practicing in real-life situations is very important for learning Spanish. Therefore, in your online lessons, we'll start with simple conversations than you can incorporate into your vocabulary. These conversations will become more complex as your Spanish skills and knowledge improve. So, even if we study some grammar rules, be assured that we'll apply these rules to real conversations.
Can you tailor the lessons to my Spanish class/college courses?
Yes. Over my Spanish teaching experience, I've worked with people from various backgrounds, ages and levels. Many of my students wanted to learn Spanish to be able to travel around the world, while many others were doctors, engineers, business people, and students with specific objectives. As a result, my Spanish courses and lectures needed to match their necessities.
Once we schedule our first class, we'll talk about your goals and the issues that you're having when it comes to learning Spanish. In our first session, we'll also discuss if you want your Spanish tutoring to be focused on one particular subject or set of vocabulary specific to your objectives. Having this information will allow me to tailor your Spanish lessons so that you can reach your learning goals.
Is Spanish difficult to learn?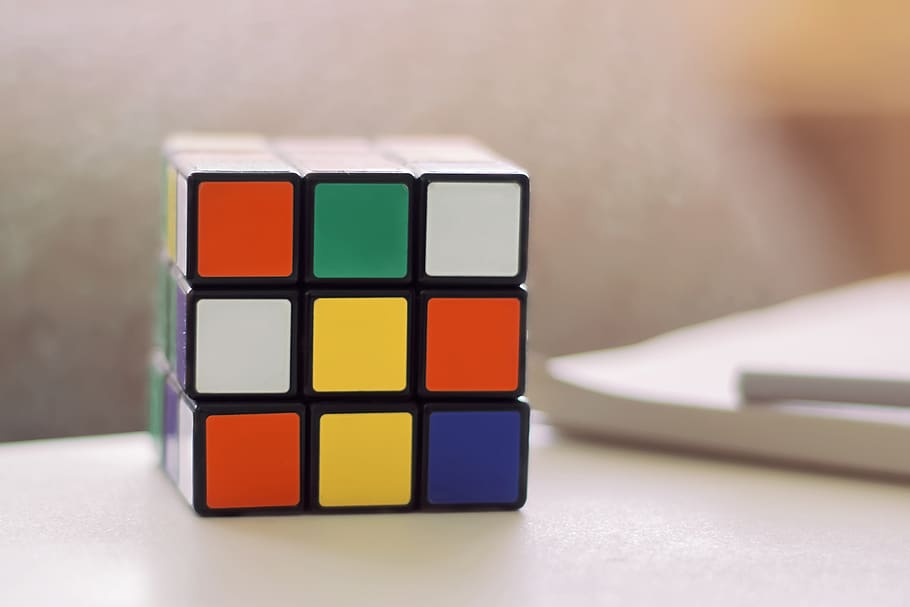 Just like any other language, Spanish has some topics that are easier and some that are more difficult subjects. In my experience, Spanish can be a little bit daunting for Asian students, but it can be relatively easier for English, French, German, and Italian speakers.
According to most students, some Spanish grammar elements can be challenging to understand. On top of this, the vocabulary variations that we have in different Spanish speaking countries may be considered confusing. However, if handled correctly, these setbacks shouldn't interfere with your Spanish learning experience.
How can I learn Spanish quickly?
The fastest way to learn Spanish is by practicing as much as you can. This means that you should try to incorporate Spanish into your life as much as possible. If you have the chance, you should have conversations in Spanish with other students. Additionally, you can listen to music or watch Spanish shows with captions.
Also, if you want to speed up your learning process, you should consider taking Spanish private lessons. By doing this, you can focus on the things you want to learn while you do it at your own pace. On top of this, you practice your Spanish with someone that knows how to help you improve your conversational skills.
Start Speaking Now
If you're ready to start learning Spanish 1 and having conversations with others in Spanish, then fill out the form below to start!