1-on-1 Online Sessions
Spanish 2 tutoring, or intermediate Spanish, is meant to help Spanish learners to further develop their listening, writing, reading and communication skills so they can participate in daily, real-life conversations and talk about common topics.
Taking intermediate Spanish tutoring lessons will allow you to improve your fluency. As a result, you'll be able to better communicate with other Spanish speakers in more demanding situations. You'll also expand your vocabulary to include more slang and idiomatic expressions.
Spanish 2 also reviews and reinforces your previous knowledge of basic Spanish. With Tell Me In Spanish tutors, you will have access to native Spanish speakers that can help you take your intermediate Spanish to the next level.
Things you'll learn in Spanish 2 Tutoring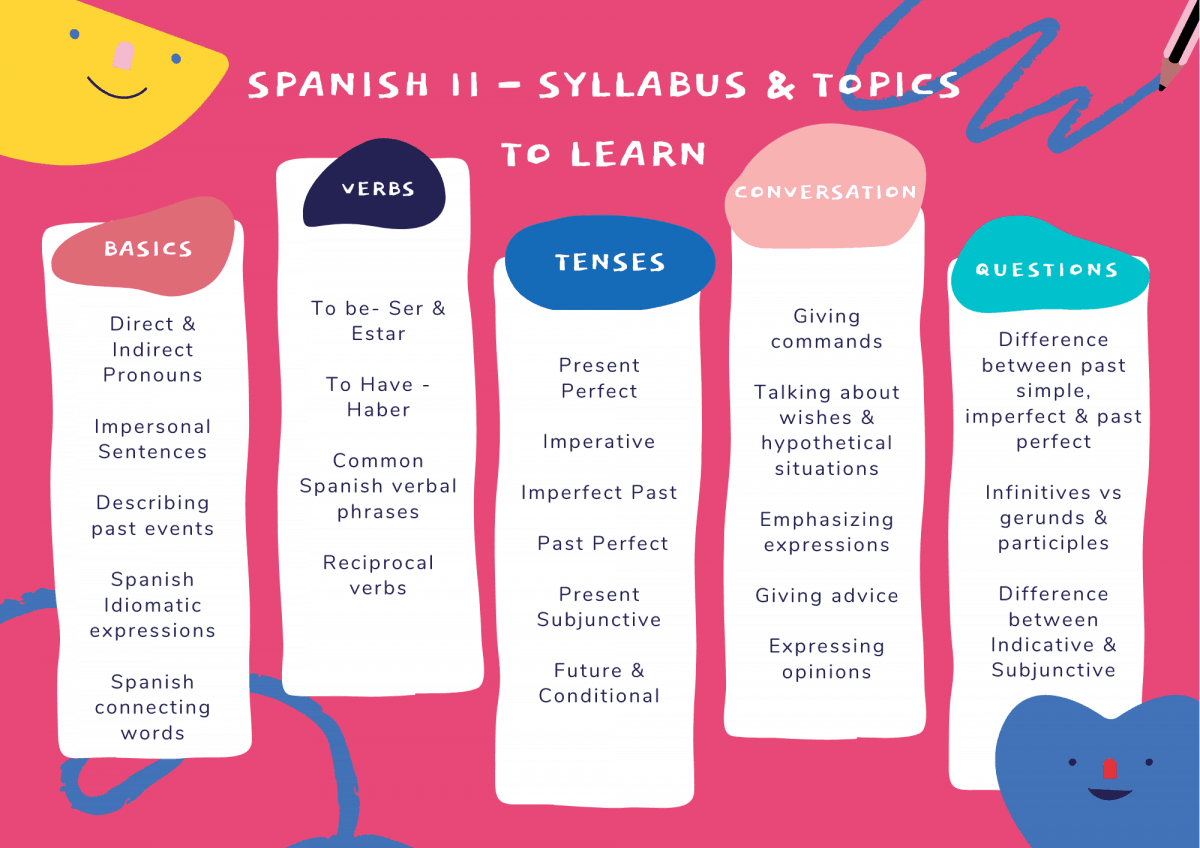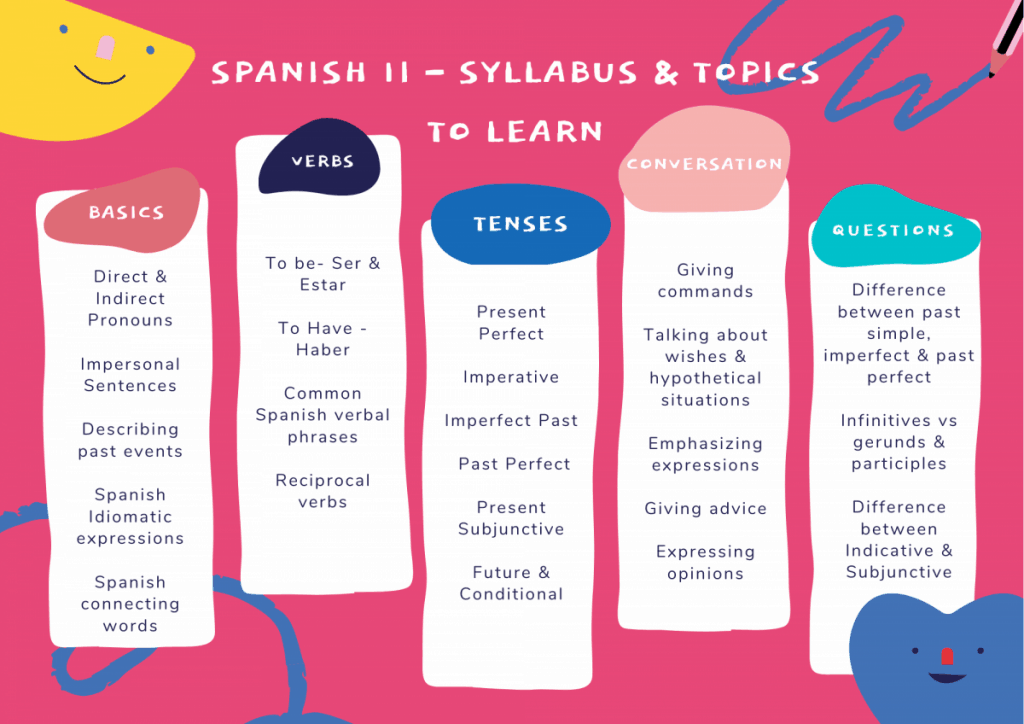 In order to help you improve your Spanish skills, in our intermediate Spanish online 1-on-1 classes, we'll add some of the most common grammar topics and structures that you need to communicate effectively with other Spanish speakers. Here are some of the topics that we'll cover on Spanish 2:
Present perfect
Differences between past simple and imperfect
Spanish most common verbal phrases
Giving commands in Spanish
Indirect and Direct Pronouns
Connecting words in Spanish
Conditional and future tenses
Reciprocal verbs in Spanish
Present Subjunctive
Differences between Indicative, Imperative and Subjunctive
Past perfect form
Learning how to use all the Spanish past tenses: describing a scene in past.
Por vs. Para
Using Ya, Todavía, Todavía no, Ya no
Difference between 'Ser' and 'Estar'
Spanish gerunds and participles
Describing people and places
Give advice and recommendations
Talking about hypothetical situations
Idiomatic expressions
Temporary expressions
Expressing opinions about a subject
Impersonal sentences
Different uses of Spanish infinitives
Emphasizing expressions
How Does Online Spanish 2 Tutoring Sessions Work?
All our Spanish 2 tutoring sessions consist of one-on-one lessons over Skype, Facebook call, WhatsApp, Zoom, Google Hangouts, or any other video call platform that the student chooses. In these intermediate Spanish lessons, the tutor's purpose is to reinforce your Spanish knowledge and to start including more complex grammatical and vocabulary topics.
Start Having Conversations with Rich Vocabulary
Although you'll be learning grammar rules and tenses, Spanish 2 lessons are meant to improve your communication skills. As a result, every new grammar topic that we studied will be immediately implemented in conversations with your tutor.
Intermediate Spanish also means that your conversational and writing skills should become more fluent and natural. Therefore, in our Spanish private sessions, you'll learn common words and expressions that native Spanish speakers use in their daily lives.
Lesson Durations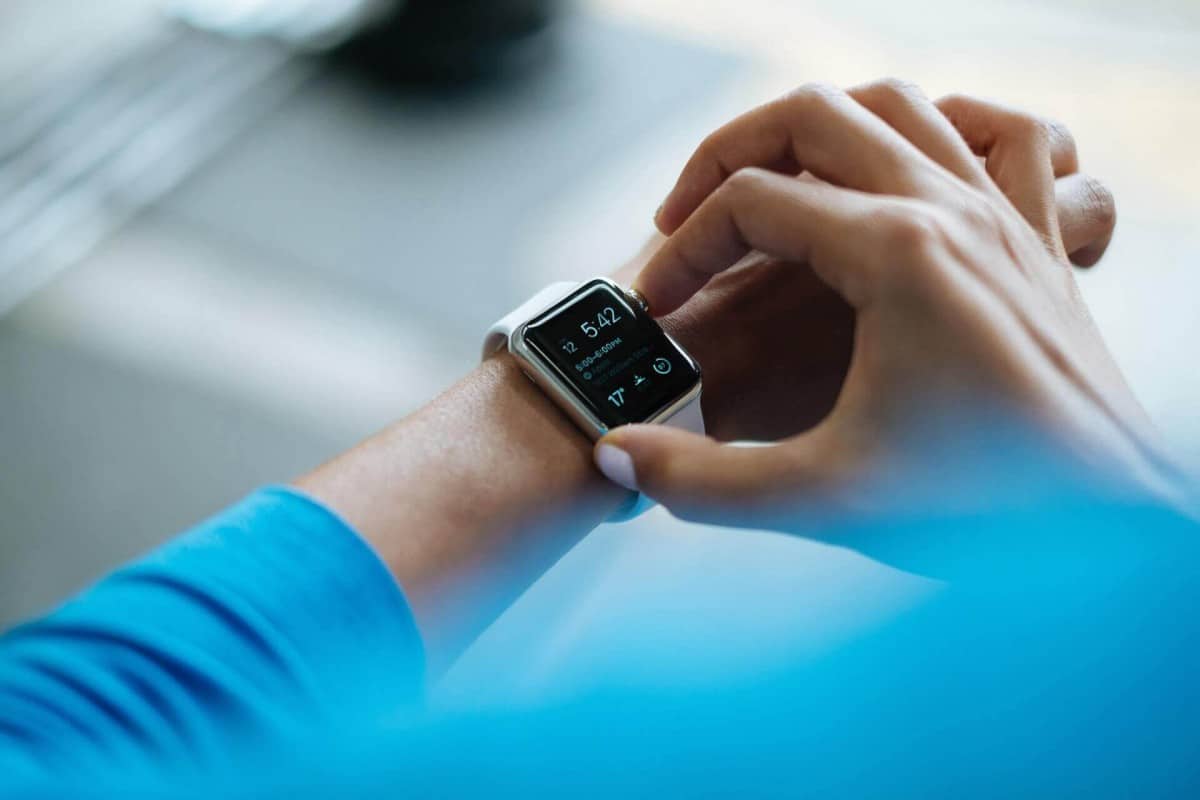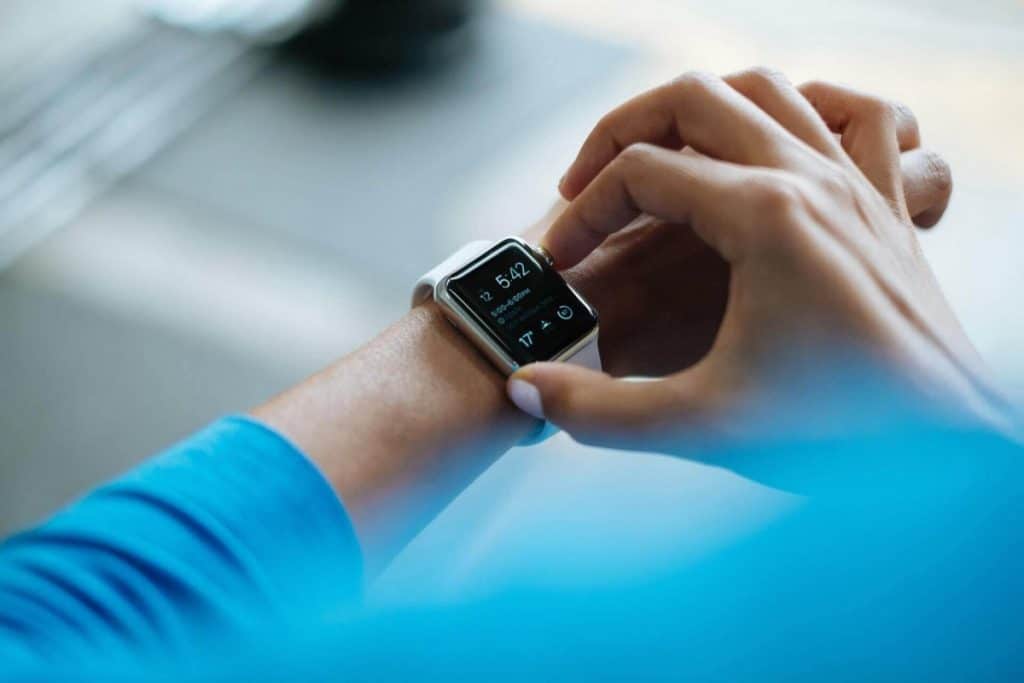 Depending on the student's choice, the tutoring sessions may range from 30 minutes to 1 hour. During this time, I'll only teach the most essential grammar elements that you need to know, as well as useful vocabulary.
Homework & Practicing Between Lessons
At the end of each session, I'll provide you with some homework assignments. Don't worry! They will be super easy to do, and they're meant to help you reinforce the concepts that we discussed in our Spanish online class.
Lessons Tailored to Your Goals
Finally, if you want to learn specific vocabulary for your field of study or work, Spanish 2 is the perfect moment to start doing so. In our online tutoring sessions for Spanish intermediate students, we try to speak Spanish the whole time that way you'll improve your listening and speaking skills.
FAQs
How can I improve my Spanish intermediate?
In order to improve your Spanish intermediate level, you need to start incorporating more sayings and idiomatic expressions into your vocabulary. To do this, you can watch TV shows and start reading a little more in Spanish.
At this point, it's also convenient that you keep having conversations in Spanish as much as possible. When it comes to Spanish 2 tutoring, we learn some intermediate grammar as well as useful expressions that will allow you to sound more natural in Spanish.
How much does private Spanish tutoring lessons cost?
Depending on the tutor's years of experience and education as well as the student's requirements, the cost of Spanish lessons will vary. On average, a Spanish private lesson ranges from $15 – $40 hr.
Although there are lower rates available for private Spanish tutors, it's always better to invest in an experienced and well-prepared Spanish teacher that can help you improve your language skills.
At Tell Me in Spanish, our fees are $25 USD per hour and $15 USD for 30 minutes. Included in this price, you'll also receive study and practice materials to use throughout the week so that you can get the most out of each lesson and be ready to make even more progress during your following session.
Can I practice Spanish at home?
Of course! You don't need to go to school to practice Spanish. If you want to practice your Spanish while being at home, you can read books or watch some shows in Spanish. You can also take online lessons and quizzes. This way, you can learn and practice with a native Spanish speaker without leaving the comfort of your home.
How do I become fluent in Spanish?
The easiest way to become fluent in any new language is to immerse yourself in its environment. This doesn't necessarily mean that you need to live in a Spanish speaking country. However, it does mean that you need to incorporate Spanish into your daily routine as much as possible. Here are some things that you can do:
Listen to Spanish songs and podcast
Watch movies and tv shows in Spanish
Read magazines or books in Spanish
Chat as much as possible with a Spanish native speaker or with other Spanish students
Learn idioms and slang phrases that you can incorporate to your vocabulary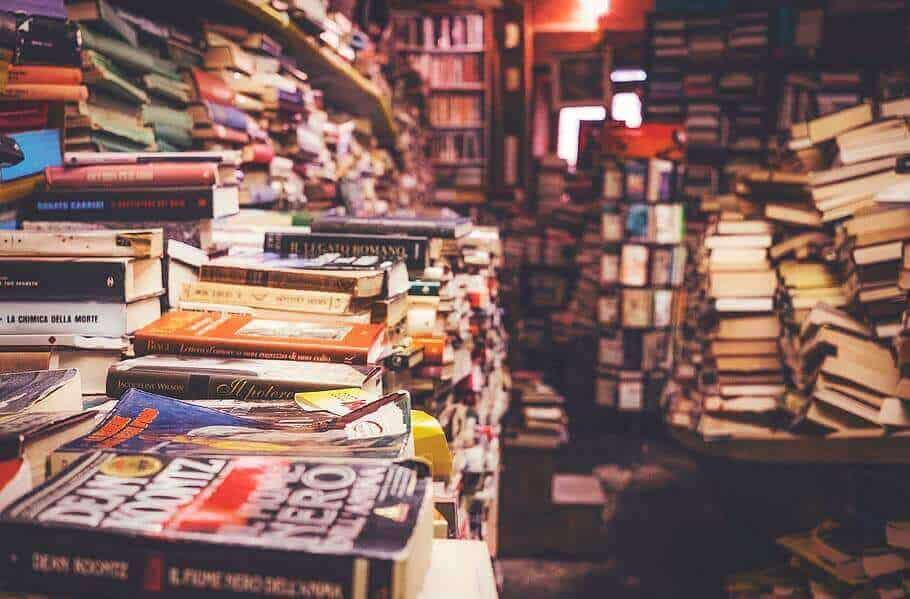 Start Speaking Now
If you're ready to start learning Intermediate Spanish and having conversations with others in Spanish, then fill out the form below to start!