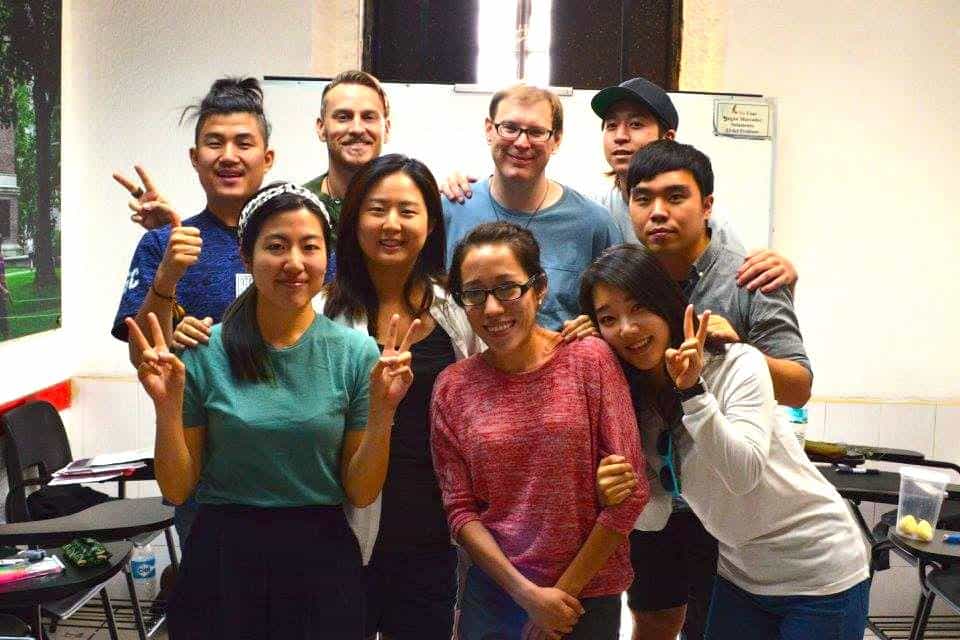 Hola, soy Daniela! 🙂
In 2010, I started my degree in Spanish Language and Literature. For 5 years, I had to listen to my friends and family saying that I wouldn't be able to get a job if I kept studying this major. That didn't end up being the case, of course 😉
After finishing my major, I got my first job: a position as an ELE teacher (Spanish as a Second Language) in one of the biggest Spanish schools in Guadalajara, Mexico. Teaching Spanish was a very rewarding experience: not only did I learn more about my own language but also about other cultures and many of the challenges to learning Spanish.
I taught at the school for 2 years and during that time I had the chance to teach Spanish to tourists, managers, doctors, college students, tourists, real estate agents, farmers, priests, militaries and more.
At this job, I realized that most of the students were pretty good at learning grammar and following the books that we were supposed to use. But a big number of them had troubles maintaining a conversation with other Spanish speakers. They also had a lot of questions that weren't answered in these books.
Founding Tell Me in Spanish
After a while, I left the school and focused on working as a private tutor. Since I didn't have to follow books "to a T", I customized my classes for the needs of each of my students. It was a very different teaching experience and I absolutely loved it.
In mid-2017, I got another job as an editor and translator for a big company that offers courses for salespeople. After a few years I realized that I wanted to be my own boss. As a result, I quit and started Tell Me In Spanish with my Canadian partner (no, he wasn't one of my students).
Now, I'm the lead writer of this Spanish blog while my partner helps me with the design and the coding of the website. My purpose is to offer content and real information that Spanish learners can use to improve their communication.
Thanks to my experience as a Spanish teacher, I know some of the most common topics that foreigners struggle with as well as the grammar and vocabulary that they are most likely to use in real-life conversations.
Even though my main task in Tell Me in Spanish is producing writing content, I also work as an online marketer. Nowadays, I'm also offering what I believe to be the best Spanish learning resources. 🙂 I hope your journey through Spanish is as fun as it has been for me. ¡Bienvenidos!
Some of my Achievements
B.A., Major in Spanish Language and Literature – Licenciatura en Letras Hispánicas
Taught over 3,500 hours of in-class Spanish classes
Levels & Courses that I taught: Basic Spanish, Intermediate Spanish, Advanced Spanish, Spanish Medical Terminology, Spanish for Customer Service, Spanish for Pilots
Lead writer in Tell Me In Spanish
English to Spanish translator
More than 5,000 hours publishing online Spanish guides, learning materials, videos & quizzes.
Publishing free online Spanish lectures on 2 YouTube channels 2 times per week: